Plate Heat Exchanger Model
Brazed Heat Exchanger Model
Replacement Heat Exchanger Gasket
Replacement Heat Exchanger Plate

Email: Sales@Jiawei-PHE.com
Tel:+86-0510-81618276
Fax:+86-0510-84060078
Mobile: +86-18681816635


:Eric201066


: 18681816635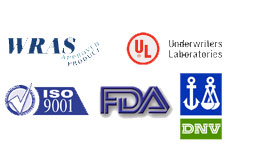 You are here:About Us
About Us
JIA WEI Heat Exchanger Co.Ltd.locating in south of China is a manufacturer and distributor of plate heat exchanger, brazed plate heat exchanger,and heat exchanger gasket and plate.
For nearly 15 years in heat exchanger services,we cooperated with various international partners,gained widely experience,enabled us to give the best technical recommendation for all kinds of applications,such as:Heating,Cooling,Food industry,Solar,Marine and Renewable energies, etc.
Now we provide new plate heat exchangers as well as replacement gasket and plate for most of heat exchanger brand,all our spare parts are already widely used in after market with competitive pricing.
Our Service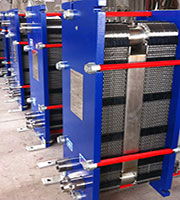 PHE Desgin
We desgin the customized plate heat exchanger according to working data by the software.
Our plate heat exchangers are equivalent with Alfa Laval and VICARB.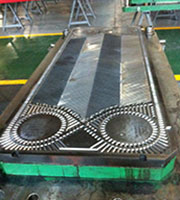 Mould Desgin
We can desgin the gasket and plate mould for plate heat exchanger as customer's sample in a short time.
The gasket mould usually will take 2 weeks, plate mould in 1 month.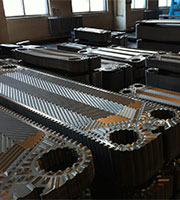 PHE Plate
We can supply PHE replacement plates for the majority PHE brand, the plates can 100% replace with the original one, they are already widely used in after market.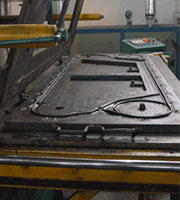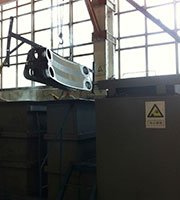 Plate Cleaning
The plate cleaning service is for refurbishing the used plate.
Power washing and Chemical inmmersion can make the old plate like new.
Plate Dye Checking
Plate dye penstrant checking is the most important test after procuction.
We test 15% of all ordered plates to insure the plates are no dmange.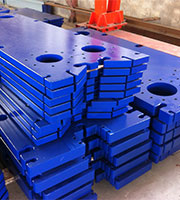 Frame Plate
We supply frame plate as Alfa Laval, GEA , APV , Sondex ,Tranter, Vicarb, or according to customer 's drawing.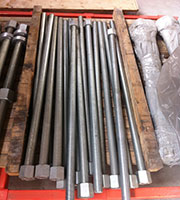 Others PHE Parts
We also supply the others plate heat exchanger spare parts, such as tightening bolts, nuts,guiding bar,frames, collars,etc.