Plate Heat Exchanger Model
Brazed Heat Exchanger Model
Replacement Heat Exchanger Gasket
Replacement Heat Exchanger Plate

Email: Sales@Jiawei-PHE.com
Tel:+86-0510-81618276
Fax:+86-0510-84060078
Mobile: +86-18681816635


:Eric201066


:18681816635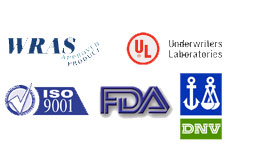 You are here:Gasket Plate Heat Exchanger >Model Cross Reference Alfa Laval >Model Cross Referece VICARB >Applications
Gasket Plate Heat Exchanger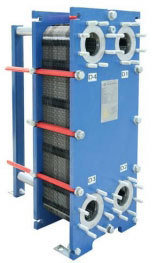 Standard Disgin
The plate heat exchanger consists of a pack of corrugated metal plates with portholes for the passage of the two fluids between which heat transfer will take place. The plate pack is assembled between a fix frame plate and a movable pressure plate and compressed by tightening bolts. The plates are fitted with a gasket which seals the inter plate channel and directs the fluids into alternate channels. The number of plates is determined by the flow rate, physical properties of the fluids, pressure drop and temperature program. The plate corrugations promote fluid turbulence and support the plates against differential pressure. The frame plate and the pressure plate are suspended from an upper carrying bar and located by a lower guiding bar, both of which are fixed to a support column. Connections are located in the frame plate or, if either or both fluids make more than a single pass within the unit, in the frame and pressure plates.
Working principle
Channels are formed between the plates and the corner ports are arranged so that the two media flow through alternate channels. The heat is transferred through the plate between the channels, and complete counter-current flow is created for highest possible efficiency. The corrugation of the plates provides the passage between the plates, supports each plate against the adjacent one and enhances the turbulence, resulting in efficient heat transfer.
Efficiency and Flexibility
· High heat transfer efficiency
· Easy to repair and cleaning
· Low fouling factor
· Compact structure, lightweight
· Easy to adjust heat transfer surface or plate arrangement
· Small temp. differential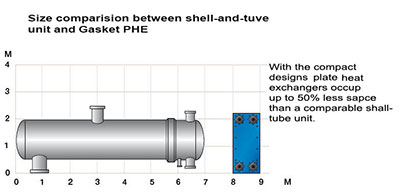 Models:
Cross Reference Alfa Laval Plate Heat Exchanger
Cross Reference VICARB Plate Heat Exchanger
Applications:
· Heating & Cooling
· Food & Beverage
· Marine
· Solar
· Renewable Energies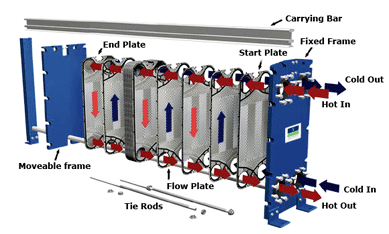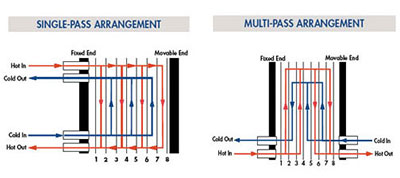 Heat Exchanger Plate
Heat Exchanger Plates are from pressed plates. They are surrounded by a gasket which is fixed either with glue or special clips in a groove. The inlet and outlet opening of the plate is gasketed too, depending of the flow principle. The gaskets are designed to prevent contact between the primary and secondary medium in case of a gasket leakage.
For single pass Plate Heat Exchangers start and flow plates are often 4-hole while the end plate is 0-hole.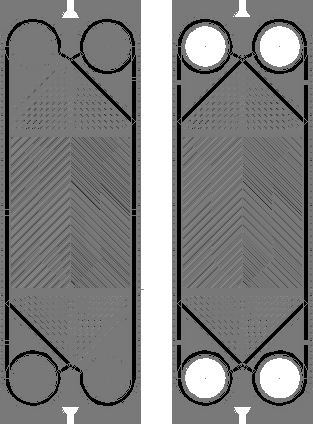 Plate Corrugation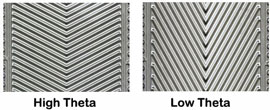 Plate Material
304 Stainless Steel
This is the lowest cost heat transfer plate material. It has a low corrosion resistance
and is typically available in thickness from 0.5mm up to 0.7mm. This type of heat transfer plate
is typically used on HVAC applications.

316 Stainless Steel
This is the most common heat transfer plate material and is used in many applications.
316 stainless steel has a high corrosion resistance and is typically available in thickness
from 0.5mm up to 0.7mm.

Titanium
This has a very high resistance to chemical attack including most acids, chlorides and chlorine chemicals. Titanium is usually available in thicknesses from 0.5mm up to 0.7mm
Other materials, such as Hastelloy C-276,254 SMO, are available on request for special applications.
Plate Heat Exchanger Gasket
Gaskets are made of one piece. Normally, they are made from elastomer. Each gaskets is designed to fit with their application (min. and max. temperature, max. pressure, medium and miscellaneous conditions). Beside the conservative fixation - glueing the gaskets onto the plates - more and more "Clip-on" gaskets are common Regarding the glued gaskets a special glue will be applied only into a groove where the gasket will be insert and pressed on.

The start and end gasket is sealed on all openings. For one pass (and ports on the stationary frame plate) the gaskets between the second and last channel plate have no closed internal ring on the upper and lower part. In case that the upper and lower right internal ring is open the medium will flow "parallel". In case that the upper right and lower left internal ring is open the medium will flow "diagonal".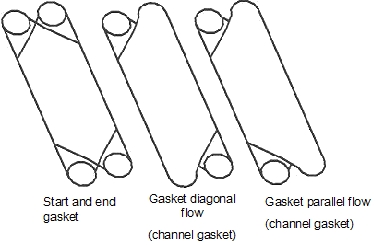 Every port hole contains of bleed passages. If one of the liquid should leak beyond a bounday gasket, it will flow to the outside of the unit, thus preventing any possible intermix. The operator will visual notice the wet plate pack location.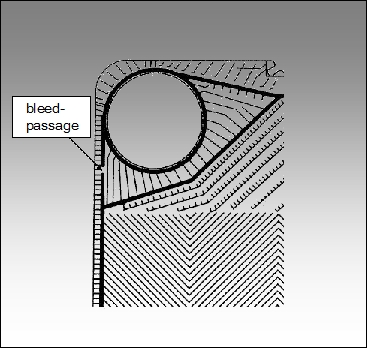 Gasket Material
Material

Temperature

Apply Medium

NBR
-25~110°C
Water ,Industrial & Edible Oil, Salt
EPDM
-50~150°C
Hot Water,Vapour,Weak Acid&Base,Ketone.
HNBR
-25~150°C
Crude Oil, Sulfocompound, Heat Transfer Oil.
VITON
-20~180°C
Vapour,Oil, Strong Acid&Base, Chlorine Acid.

We supply Industrial grades as well as food grades with FDA Approval.